We offer estate sale services in Southern Maine, Seacoast New Hampshire and the North Shore of Massachusetts.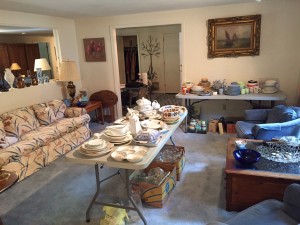 Why not let a seasoned appraiser with his finger on the pulse of the market run your estate sale? You can save money by not making that mistake you often hear about, the kind that pickers and antique dealers make a living off of.
Martin Willis knows how to price things right to sell, but not too high so you are stuck with it. Martin & his crew can run your estate sale from soup to nuts. Let your sale be part of a success story and call Martin at: 978-228-9415 for a free consultation.
The company accepts many forms of payment including credit cards and is fully insured.